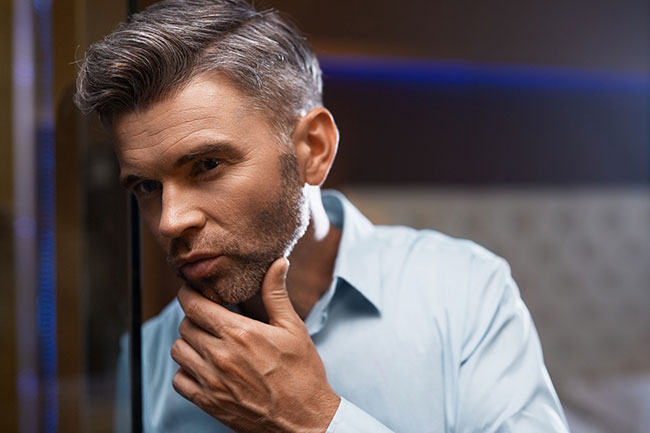 Did you know that 75% of men who experience hair loss say that their condition causes them to look older?
Hair loss is a touchy subject for many men because whether we admit it or not, we care a lot about our hair. The health and style of our hair says a lot about who we are as individuals.
If you find yourself stressing over thinning hair, you're not alone. Fortunately, thanks to advanced hair replacement systems, this isn't a problem you have to deal with alone, either.
This is everything men need to know about non surgical hair replacement systems.
Non Surgical Hair Replacement Procedure
The first step in getting a hair replacement system is to visit a salon. Please note that you shouldn't visit just any salon with your hair loss condition — hair replacement is a sensitive process. If the end result doesn't look perfect, it would have been better to go bald. You don't want people noticing and pointing out that your hair isn't real.
When you visit a great salon, a specialized stylist will assess your hair loss. This assessment is critical because every hairpiece is custom made for each client — there is no "one size fits all" method for effective hair replacement.
During this assessment, the stylist will document your hair color, density, and direction, to ensure that the hairpiece is made to look as realistic as possible.
When the assessment is complete, the stylist will attach a transparent layer of material to your scalp. This material will hold the new hair onto your head, acting as a second layer of skin and forming a tight membrane.
The membrane will have the hairpiece attached to it, created to match your natural hair as closely as possible — which is impressively close, to the point that no one could possibly tell without very careful inspection.
Characteristics of Great Hair Replacement Systems
A great hairpiece is totally undetectable. Men naturally want to keep their baldness a secret, and it's even more important that no one knows that they're using a hairpiece. The membrane should be attached to your scalp in a way that makes it look as natural as possible.
Hairpieces should also be very lightweight. Anything heavy will cause discomfort and even headaches.
Similarly, hairpieces must be comfortable. A good hairpiece will not interfere with your daily activities, whether that means showering, swimming, or working out. A well designed, high quality hairpiece will accompany you anywhere.
Final Points to Note About Hair Replacement Systems
There are no known side effects of non surgical hair replacement methods. At worst, one may find minor disadvantages involved in non surgical hair replacement, but such disadvantages are bound to be found anywhere. Such "disadvantages" could include the continued maintenance required to wear a hairpiece long-term — it will be necessary to make occasional visits to the salon after the hair replacement procedure. This is important for keeping your new hair looking natural and in its best condition. Naturally, there is a cost investment as well, although non surgical hair replacement is often less expensive than surgery (not to mention less invasive and painful).
The advantages of non surgical hair replacement methods are numerous. For one thing, results are practically instant — you don't have to wait a long time for your scalp to heal, as you would after surgery, and you won't be waiting for your hair to grow back, either. It all happens in the salon, usually during one visit.
And there you have it — everything men need to know about non surgical hair replacement services.