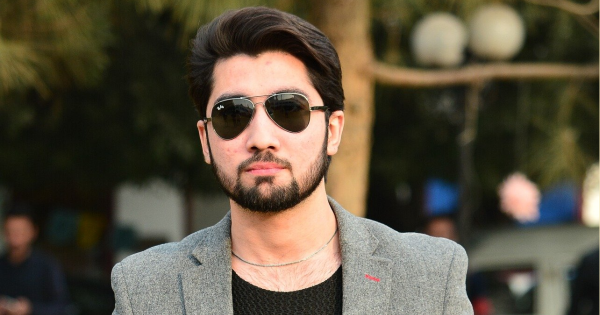 There are a lot of reasons why you may be losing hair sooner than you imagined. You could be experiencing a lot of stress, which sometimes causes our hair to fall out more rapidly than we normally expect. It could due to the hair products that you're using, as some are too rough on certain types of hair and cause hair loss. The way that you've styled your hair could even cause this problem if you've relied on the same specific styles for years. But it could also be due to your genetic makeup, as our genes are responsible for baldness for 90% of those who experience the issue.
Once you've gone to your doctor and ruled out any serious illnesses that could be causing your hair loss, you may be tempted to try some of the old wives' tales that supposedly cure baldness. For example, you may think that getting your hair trimmed more frequently will cause it to grow back faster. Most of the myths surrounding hair growth are just that: myths.
What isn't a myth? Non surgical hair replacement. You don't need to go under the knife in order to have great hair again. Below are some of the common questions surrounding non surgical hair replacement systems. The more you know, the sooner you can move on to your new hair system!
What Are Semi Permanent Hair Systems?
When considering semi permanent hair systems, you may be looking at a piece to add to your natural hair or a piece that is meant to cover your entire head. These types of pieces can come in the form of custom hair systems, meant to mimic your natural hair or give you a new look. They are typically applied in several different ways, starting with liquid adhesives which attach to the scalp through a bonding process. This should be done through a reputable salon.
Some prefer semi permanent pieces to be applied with double-sided tape, which works better for those who don't heavily exercise or swim, or through a combination of double-sided tape and liquid adhesive. Normally, this type of custom hair system requires a monthly visit to the salon, as well as a short natural cut underneath.
What Are the Bases of Semi Permanent Hair Systems?
You may be wondering about what the "base" of a custom hair system looks like. While the hair may be indistinguishable from your own, there is a base beneath it, right? Wouldn't that give away the fact that you're wearing a hair piece?
In actuality, custom hair systems usually rest upon what looks like a membrane. This means that it can be fitted tightly to the scalp. When applied by a professional, it will be indistinguishable from natural hair. There are several different types of bases to consider, including polymer, which closely resembles the skin but can be a bit less comfortable due to its tightness. If polymer doesn't work for you, there are also lace bases, which require somewhat more maintenance and cleaning but give the appearance of the hair growing from the skin. Monofilament is another reliable base, as it is a porous material that allows the skin to breathe. When choosing between custom hair systems, you should ask your stylist about different bases and take their opinion into account.
Can I Get a Custom Hair System Made From Human Hair?
Ideally, most custom hair systems should be made from human hair. Human hair is the easiest product to work with and will obviously be compatible with all styling products and procedures. Synthetic hair can be used in some cases, but it is often more delicate. Some more cost-efficient systems are made of a blend of human and synthetic hair.
Keep in mind that as long as you buy a hair system from a reputable source, systems made with human hair are ethically sourced. They also come in a wide variety of different types of hair, from curly to wavy to straight, and in a multitude of shades. Therefore, if your goal is to replicate the appearance of your natural hair, you have options.
Hair loss is a sensitive issue. But you don't have to bear it. Look into non surgical hair replacements and explore what works for you.